Council Bluffs IA

Transmission Repair Shop

Certified Transmission
2112 W Broadway
Council Bluffs IA
51501
Weekdays:
7:30 AM to 6 PM
Closed Weekends
Best of Omaha
Certified Transmission is grateful to those in the greater Omaha area that continually recognize our 5 transmission shops as being chosen as the best choice for transmission repair & service.
Certified Transmission
2112 West Broadway, Council Bluffs, IA
Driving Directions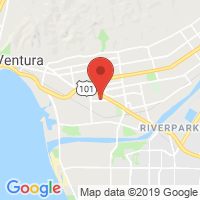 Weekdays:
7:30 AM to 6 PM
Closed Weekends
TESTIMONIALS
You can be assured that for any future transmission work, we will be back. And, we will also be referring our friends and others.
Richard Abraham
Council Bluffs IA
I am so grateful that these transmission experts helped me out greatly.
Charlee Wilson
Council Bluffs IA
The service was fair and I am one really satisfied customer!
Larry Argersinger
Council bluffs IA
Mardene had her PT Cruiser fixed at the transmission shop in Council Bluffs
Thanks again to the transmission specialists in the Council Bluffs Certified Transmission store for awesome work and your expert advise.
Larry Beckner
Council Bluffs IA
This Certified Transmission shop helped us out so much and went far beyond what any other repair shop has done in the past. I would definitely recommend this shop to friends and family.
susan adkins
sioux city IA
In my business, good customer service is what sets you apart from your competition and it will serve Certified Transmission very well having people like Michelle managing their locations.
Gary Matters
Council Bluffs IA
I will never bring a car any other place. I will drive or ship a car to her. Best service I have ever received.
The schedule was right on and John the head of the shop came and talked to me about the transmission. They were both very personable and would HIGHLY RECOMMEND.
Pam Lavin
Council Bluffs Iowa
I was very happy and will recommend your transmission shop to anyone.
Mark Misbrenner
Springfield NE