Share a Review
Best of Omaha
Certified Transmission is grateful to those in the greater Omaha area that continually recognize our 5 transmission shops as being chosen as the best choice for transmission repair & service.
Certified Transmission
2112 West Broadway, Council Bluffs, IA
Driving Directions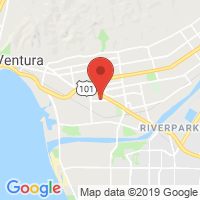 Weekdays:
7:30 AM to 6 PM
Closed Weekends
TESTIMONIALS
And just like magic, the problem is gone. No more shaking, no more wondering how many miles I have left!
Mindy Kuper
Council Bluffs IA
I will never bring a car any other place. I will drive or ship a car to her. Best service I have ever received.
This Certified Transmission shop helped us out so much and went far beyond what any other repair shop has done in the past. I would definitely recommend this shop to friends and family.
susan adkins
sioux city IA
I am totally impressed with the honesty, service, and timeliness I received at the shop. If you need your transmission fixed and do not want to get ripped off, go to Certified Transmission
Once Again Pete, I can not thank you enough for having a super crew at the Council Bluffs store! John Davis Council Bluffs.
John Davis
Council Bluffs IA
I will return for additional work and not worry about the quality of service or any thing else.
Larry Beckner
Council Bluffs IA
I was told I was going to have to spend $250 and at the end I spent $97 Certified Transmission saved me a great deal of money
Charlee Wilson
Council Bluffs IA
I was very happy and will recommend your transmission shop to anyone.
Mark Misbrenner
Springfield NE
The service was fair and I am one really satisfied customer!
Larry Argersinger
Council bluffs IA
The team at Certified Transmission listened to what I had to say and were very polite and precise.
Steve Driscoll
Council Bluffs IA