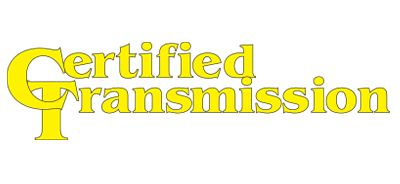 Council Bluffs Transmission Repair
Google

BBB Rated
Yelp
The Job Done Right Since 1979
Appointments
Council Bluffs Iowa

Transmission Repair & Service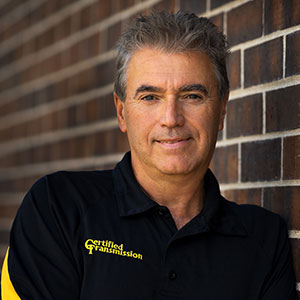 Certified Transmission is a family-owned and independently operated business that was founded in 1979 by Peter Fink of Omaha NE. With 14 company-owned retail locations in Iowa, Nebraska, Kansas, and Missouri, and distributors from coast to coast, Certified Transmission is recognized by many as the best choice for remanufactured transmissions in the United States. Each of the 14 company-owned transmission shops specialize in the repair, service, and diagnosis troubleshooting of both manual and automatic transmissions, domestic or foreign, both old and new. In addition to repairing and servicing transmissions, our expertise includes electronically controlled systems, clutches, drivetrain components, differentials, and various four-wheel drives.
The goal of the team at our Council Bluffs transmission shop is to provide our customers with the most ethical, honest, and professional service in an effort to accurately troubleshoot, diagnose, and repair their transmissions, all with our company slogan "The Job Done Right at the Right Price" in mind. Certified Transmission employs technicians and specialists that have exceptional training and expertise and take pride in each and every transmission they repair. It is our belief that our customers both expect and deserve professional and personalized treatment. Additionally, when completed with a repair or service, our team of technicians want customers that are happy and leave knowing if they every have a transmission problem again, Certified Transmission will be the first name that comes to mind.
TESTIMONIALS
Thanks again to the transmission specialists in the Council Bluffs Certified Transmission store for awesome work and your expert advise.
Larry Beckner
Council Bluffs IA
The schedule was right on and John the head of the shop came and talked to me about the transmission. They were both very personable and would HIGHLY RECOMMEND.
Pam Lavin
Council Bluffs IA
Home run. Touch down. SCORE! Thanks for having a great crew in Council Bluffs!
John Davis
Council Bluffs IA
I am so grateful that these transmission experts helped me out greatly.
Charlee Wilson
Council Bluffs IA
The service was fair and I am one really satisfied customer!
Larry Argersinger
Council bluffs IA
I am totally impressed with the honesty, service, and timeliness I received at the shop. If you need your transmission fixed and do not want to get ripped off, go to Certified Transmission
I was very happy and will recommend your transmission shop to anyone.
Mark Misbrenner
Springfield NE
You can be assured that for any future transmission work, we will be back. And, we will also be referring our friends and others.
Richard Abraham
Council Bluffs IA
I would like to nominate Mike Letz for employee of the month. His customer relations are great.
Rick Bunten
Council Bluffs IA
And just like magic, the problem is gone. No more shaking, no more wondering how many miles I have left!
Mindy Kuper
Council Bluffs IA