Team
Certified Transmission understands the importance of finding a well-trained & qualified automotive transmission technician in the Council Bluffs area. This is why our expert transmission technicians are professionally trained and certified. Each automotive specialist on our team strives for excellence in every repair and service performed at our shop.
Brent Tripp

John Griffin

Adrian O'Campo
Brent Tripp
Store Manager
Brent is originally from Spencer Iowa and has been in the automotive industry for 10 years. Brent joined the Certified team as the manager of the transmission shop in Council Bluffs. Brent not only brings with him years of experience in the industry, but served our nation in the Air Force with a tour of duty in Iraq supporting our troops as a diesel mechanic.
When not working at the shop one might expect to find Brent spending time with his wife, 3 children, and 2 grandchildren. As Brent a favorite hobby or pastime and his reply will be "anything cars".
John Griffin
Diagnostician
John is the diagnostician at Certified's transmission shop in Council Bluffs and has been with Certified since 1990. John is an ASE Certified Master Technician and is married with two sons. John's hobbies include helping his son's work on their Sport Compact, Figure 8 and Demolition Derby Cars.
Adrian O'Campo
Technician
Adrian was born in Chihuahua Mexico and has lived in the United States since the age of 6. He is a technician at Certified's transmission shop in Council Bluffs and joined the team in 2019. Adrian is married and has 2 beautiful children that mean the world to him. When not helping to install remanufactured transmissions in customers' vehicles at the shop in Council Bluffs, one might find Adrian enjoying a game of cards if not playing soccer. Ask Adrian what he loves about his job and he will tell you about his appreciation of learning something new each and every day, not to mention how fast the days pass at work.
Best of Omaha
Certified Transmission is grateful to those in the greater Omaha area that continually recognize our 5 transmission shops as being chosen as the best choice for transmission repair & service.
Certified Transmission
2112 West Broadway, Council Bluffs, IA
Driving Directions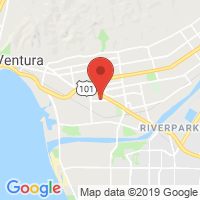 Weekdays:
7:30 AM to 6 PM
Closed Weekends
TESTIMONIALS
Once Again Pete, I can not thank you enough for having a super crew at the Council Bluffs store!
John Davis
Council Bluffs IA
The schedule was right on and John the head of the shop came and talked to me about the transmission. They were both very personable and would HIGHLY RECOMMEND.
Pam Lavin
Council Bluffs IA
Thanks again to the transmission specialists in the Council Bluffs Certified Transmission store for awesome work and your expert advise.
Larry Beckner
Council Bluffs IA
I am so grateful that these transmission experts helped me out greatly.
Charlee Wilson
Council Bluffs IA
And just like magic, the problem is gone. No more shaking, no more wondering how many miles I have left!
Mindy Kuper
Council Bluffs IA
I will definitely refer these guys to everyone! Now I feel safe taking my trip to Las Vegas to get married in June! Thanks to the employees at Certified transmission!
Richard Sutton
Council Bluffs IA
This Certified Transmission shop helped us out so much and went far beyond what any other repair shop has done in the past. I would definitely recommend this shop to friends and family.
Susan Adkins
Sioux City IA
The service was fair and I am one really satisfied customer!
Larry Argersinger
Council bluffs IA
I will never bring a car any other place. I will drive or ship a car to her. Best service I have ever received.
Home run. Touch down. SCORE! Thanks for having a great crew in Council Bluffs!
John Davis
Council Bluffs IA